Ready to get up and running with Blazor in 2023?
Everything you need to build better web applications,
faster


(with Blazor and .NET 6)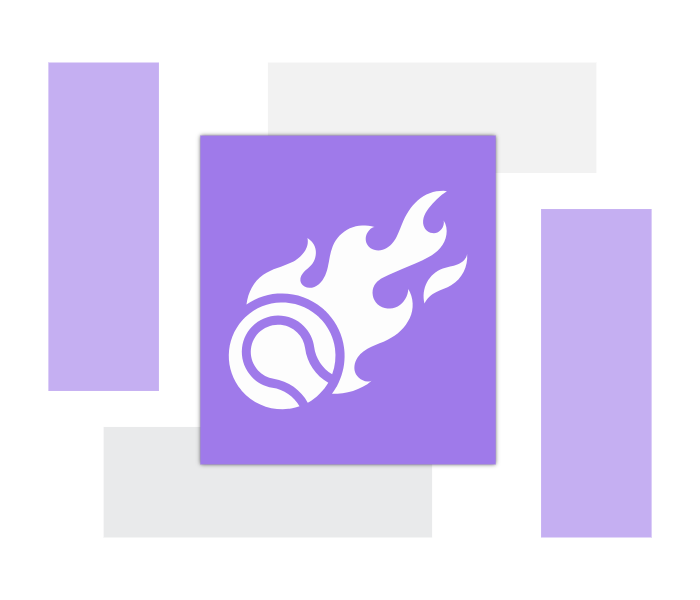 This deal has now expired. Thanks for calling by :)
Would you look at that!
2022 is nearly over (just 5 weeks to go) and, let's face it, you probably haven't done half the things you wanted to this year.
When the clock struck midnight on January the 1st 2022, I bet you had grand plans:
Frameworks you wanted to learn
Side projects you wanted to build
Cool technology you wanted to road test
But then life got in the way
Project deadlines loomed, error logs overflowed, your boss came back from the Christmas break full of new ideas and innovations…
In the end you barely had time to step away from your keyboard for a toilet break between January and September.
And it really, really sucks because you know, if you just had a little more time: to learn that framework, to try that project architecture, to learn the fundamentals of UI design, everything else would fall into place.
You'd deliver projects faster, you'd spend way less time maintaining stuff you've already built, and you'd feel much, much more productive as a result.
You're stuck with your boss, but you can still learn Blazor
It's true, you might not be able to reign your boss in, find more patient customers, or fix all that broken software you have to look after…
But you CAN get up to speed with Blazor, even if you don't have much 'spare' time.
If I said that you could get up and running with Blazor in an hour, you'd almost certainly give it a go.
An hour is no time at all and if there was even a chance you'd leave that hour with an improved understanding of Blazor you'd take it.
But when you know it's going to take longer than an hour, and you're not really sure how, precisely, to 'learn Blazor', well that's when that pesky procrastination reflex kicks in.
You know how it goes; You sit down to 'learn Blazor', fumble around for a bit, maybe find a tutorial or two to work through and… 5 minutes later, find yourself doom scrolling Twitter.
When we say we 'don't have time' what we're really saying is we haven't found a way to achieve what we want to achieve in the time we DO have.
When we're not really sure how to do what we're trying to do, we're easily (I mean, really, stupidly easily) distracted.
Learning 'Blazor' is just too damn broad, vague and hand-wavey as a goal. It doesn't give you anything to sink your teeth into.
It's time to get more specific.
It's time to break that lofty goal down into teeny tiny tasks, which you can tackle when you have a spare half hour, and which deliver those all important quick wins.
Because then, you can build momentum.
And nothing slays procrastination like focus and momentum.
Your clear, step-by-step plan to learn Blazor
Give procrastination the boot, and get up and running with Blazor quickly, with the Ultimate Blazor by Example Bundle.
I've put this bundle together to help you focus, build momentum, and get up to speed with the most important parts of Blazor's component model, quickly.
You'll get everything listed below, plus access to your very own progress tracker.
This interactive check list of 'steps' to work through may seem like a small thing, but you'll be surprised how just how much 'ticking things off a list' helps to build and sustain momentum.
And if you get stuck, or have questions (no matter how big or small) the Practical ASP.NET Pro community has your back (3 month subscription included in bundle).
What people are saying about the bundled content (and community)
"Jon has somehow engineered a bit of quality human connection in the Blazor learning space. I highly recommend!"
"In the past 8 months, the community and the additional resources have been extremely helpful (if not essential) in advancing my learning and understanding of Blazor, as well as expanding my overall understanding of "modern software development!

Jon has created and is evolving an active community/resource with a very high "signal to noise" ratio! Jon's mind may have created this resource, but it his heart that has brought it to life! I highly recommend that you take it for a spin!"
"Joining the Practical ASP.NET Pro community has easily been the best decision I've made as a developer in the last 12 months. Jon and the community were so welcoming and their advice and support have been invaluable.

The community is perfect for asking all those questions you were too scared to ask on Stack Overflow."
The Ultimate Blazor Bundle
Blazor by Example Complete Edition (normally $89)
Rapidly improve your Blazor knowledge and understanding by building lots of small examples.
Instant online access plus: downloadable PDF version and source code.
Includes Blazor by Example Practice Exercise solutions
Reference solutions, and walkthroughs, for the practice examples found throughout Blazor by Example, plus source code.
Plus Tailwind mini course
Watch over my shoulder as I take some of the examples from Blazor by Example and migrate them from Bootstrap to Tailwind CSS.
BONUS #1: No strings attached 3 month subscription to the Practical ASP.NET Pro community (normally $75)
The Practical ASP.NET Pro community is a growing community of developers building for the web with ASP.NET (including Blazor), and Blazor resources (walkthroughs, links to source code and replays of live demos).
We aim to help each other navigate the often choppy waters of ASP.NET development.
Have questions? this is the perfect place to ask them.
NB: The bundle includes a one-off, no commitment, 3 month free subscription (with no automatic renewal).
You are, of course, very welcome to join the community again when your free subscription expires.
BONUS #2: Rapid Web Development with Blazor Workshop (normally $179)
In October 2021 I ran a half-day (4 hour) live workshop which covered how to rapidly build a UI using Blazor.
We explored how to quickly prototype your UI, give your components new behaviour through extension (by adding more specialized 'overrides'), how to save yourself from writing all that boilerplate API access code and much, much more.
Previously only available live, now you can get the entire, recorded, 4 hour workshop, with video lessons, demos, interactive exercises and links to download the source code.
BONUS #3: From Layers to Vertical Slices (normally $19)
You know that feeling when the boss says 'can you just...' and your heart sinks because you realise you're about to lose your entire morning (possibly the whole day) to chasing down the code that needs changing.
This short online ebook explores some of the problems that can cause code to deteriorate into an unmaintainable nightmare, and offers a more scalable (and maintainable) architecture for all those APIs you're building to power your Blazor applications.
BONUS #4: Migrate a legacy app to Blazor video series (exclusive, not usually available to purchase)
A one-off video series where I take a legacy WebForms app (yes, really!) and refactor it a little, before migrating it to Blazor with a little help from MediatR.
This deal has now expired. Thanks for calling by :)